Monmouth County Attorneys for Sole Custody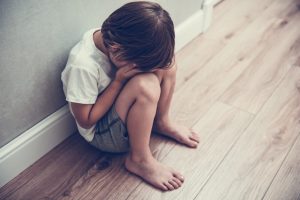 Child custody is often one of the most difficult periods that any family will go through when parents make the decision to split up. Any child custody arrangement should be made with the best interests of the child or children in mind. In some cases, a child's best interest may be served by granting one of their parents sole custody. However, sole custody severely restricts the rights of a child's other parent. If sole custody is being considered in your child custody matter, you need experienced legal representation to help you ensure that you and your children's interests are fully protected.
The Monmouth County child custody lawyers of the Law Office of Andrew A. Bestafka, Esq. have dedicated our practice to representing families like yours. We understand how stressful the child custody dispute process can seem, so we strive to offer you the advice and assistance you need during this difficult time. You don't have to feel overwhelmed. We can help. If you are seeking sole custody of your child or children or if your ex has demanded sole custody, reach out to the family law attorneys of the Law Office of Andrew A. Bestafka, Esq. for a consultation to learn more about how we can help in your case.
Do You Need a Lawyer for a Sole Custody Dispute?
Yes. If one parent has sole custody of children, that arrangement can drastically affect the other parent's relationship with their children. Whether you are seeking sole custody for yourself, or your ex has demanded sole custody, you need a lawyer not only to protect your rights and interests but also to help you protect your children's interests.
Child custody cases can become incredibly complex, not only due to the legal issues involved but also because of your emotional investment in the outcome of the case. You need a family law attorney who can make sure you have all the facts and who can provide you with experienced, honest, rational advice throughout your case. This will give you the best chance at an outcome that benefits your interests as well as your children's interests.
Why Choose the Law Office of Andrew A. Bestafka, Esq.?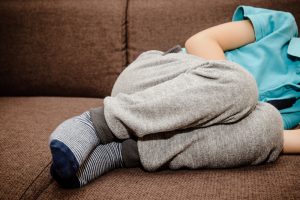 When sole custody is being considered in your family's child custody arrangement, you need an experienced family law attorney who can help you understand and explore all the options available to you to favorably resolve your case. Your child or children are the most important part of your life, so you need the right attorney who will guide you through the legal process. At the Law Office of Andrew A. Bestafka, Esq., we believe our family law attorneys offer the experienced, compassionate legal representation you need in this difficult matter.
When you choose us to represent you in a sole child custody matter, you can expect personal attention from your attorney to help make sure you have all the relevant facts in your case and know all the legal options open to you. We work diligently to make sure that you never feel alone when fighting for your relationship with your child or children and your children's interests.
Parents' Rights in a Sole Custody Arrangement
The respective rights of parents in a sole custody arrangement can vary depending on the type of custody involved. In sole physical custody, only one parent has the right to have care and physical control over the child. Sole physical custody may be awarded by a court when it has concerns with the non-custodial parent's ability to safely care for the child or children, such as due to job or housing instability or due to drug/alcohol addiction.
However, even in a sole physical custody arrangement, the non-custodial parent may be awarded visitation time, which usually takes place over periods lasting several hours. During visitation time, the sole custodial parent still retains physical control and care over a child, which limits what the non-custodial parent may do with their child during visitation time. In addition, visitation time may be supervised, meaning that a third party selected by the custodial parent or the court visually supervises the non-custodial parent's interactions with their child.
In a sole legal custody arrangement, one parent has unilateral authority to make decisions regarding childcare, including medical treatment, education, and religious/moral upbringing. The non-custodial parent has no right to any input on such decisions.
Frequently Asked Questions about Sole Custody
Questions that our clients frequently have about sole child custody include:
If my ex was awarded sole custody, is there nothing I can do?
Child custody orders are not set in stone. Even if your ex was awarded sole legal and/or physical custody of your child or children, you can later file a motion with the court to modify the custody arrangement. You may be able to secure a change to your family's custody arrangement if you can show that your and your family's circumstances have materially changed and that a new custody arrangement would be in your child's or children's best interests.
Do I need an attorney if my ex and I agree on a sole custody arrangement?
Even if you and your ex have agreed that one of you should have sole legal or physical custody, you should still consult with a family law attorney. An attorney can go over your legal rights with you, so that you don't inadvertently agree to an arrangement that you don't like but feel you have no choice but to accept. A family law attorney can help you explore other options in your case or propose alternatives to sole custody that might work for you and your family.
How long does a child custody case take?
It can be difficult to predict how long a custody matter may take. Although we understand your desire to resolve your case as quickly as possible to provide your children and your family with stability, we also work hard to prepare your case and to thoroughly advocate for your rights and interests. Factors that can affect the length of a child custody case include what kind of custody agreement you and your ex are pursuing, as well as the schedule availability of the trial court.
Contact the Law Office of Andrew A. Bestafka, Esq. for Help with Your Child Custody Matter
If you have questions about what sole custody may mean for you and your family, call the Law Office of Andrew A. Bestafka, Esq. today at (732) 898-2378 for a confidential case review to discuss the details of your situation and to learn more about your legal rights and options.