About Andrew Bestafka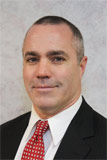 Andrew Bestafka, family law attorney to Middlesex, Monmouth, and Ocean Counties, grew up in Freehold, New Jersey, and his familiarity with the area has helped him establish a strong family law practice and professional network in these counties.
Mr. Bestafka graduated from Columbia University Magna Cum Laude in 2003, and went on to the University of Cincinnati Law School where he graduated in 2007 as a member of the Dean's Honor Roll. After graduation, he worked in the Monmouth County prosecutor's office learning the ins and outs of the legal system, and gaining valuable experience with the court systems in the Monmouth County area.
Awards and Accolades
Mr. Bestafka has been a member of the Family Law Committee for both the New Jersey State Bar Association and the Monmouth Bar Association. He also served as the Chair for the Monmouth Bar Blood Drive Committee, and has authored articles for Dictum Law Magazine.
Since 2008, Mr. Bestafka has been working in family law and established his own practice. His practice areas include divorce, alimony, child support, child custody, domestic violence, and many other aspects of family law. His experience in the legal system and with various associations has helped him to build a strong, effective practice dedicated to helping families work through challenging legal processes.
For more information about his services or to schedule a time to meet with Mr. Bestafka, contact his office at (732) 898-2378.