Holmdel Family Lawyers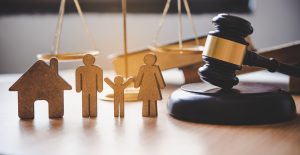 People typically don't get married with divorce in the back of their minds, but sometimes a happy marriage can deteriorate. When this happens, you need an experienced and knowledgeable attorney who can help guide you through the complexities of untangling your finances, assets, and marital property. While this can be a difficult time for you and your family emotionally, an attorney can help provide crucial support and assurance that your needs will be taken into consideration.
At Law Office of Andrew A. Bestafka, Esq., we help Holmdel families cope with the changes that can be brought about by divorce. We understand how vulnerable you may be feeling as you try and navigate the legal process, which is why our attorneys are here to help. We provide compassionate service and purposeful legal representation.
Contact our Holmdel office today to talk with a skilled family law attorney about your situation and to understand your legal options. Our team wants to help you overcome the challenging and emotional process of divorce. Call (732) 898-2378 to set up a confidential consultation.
How Can a Holmdel Family Law Attorney Help You?
Merging your lives and things seemed so effortless. Unfortunately, untangling your finances and assets is complicated. When it comes to money, property, and your children, arrangements must be crystal clear. There is no room for confusion and second-guessing. You need a skilled attorney to help you reach an agreement that meets not just your needs, but the needs of your family.
At Law Office of Andrew A. Bestafka, Esq., our attorneys have the resources and experience to guide you through the challenges inherent to family law cases. Some of the most common areas of family law that we handle include:
No matter how amicable your situation may seem, it pays to have an attorney on your side protecting your rights. An attorney can monitor your case for fairness and work towards seeking a favorable outcome for your unique situation.
Choosing a Family Law Attorney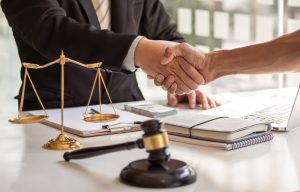 It's not easy trusting someone with your family matters. You want an attorney who is professional but sensitive to your struggles. At Law Office of Andrew A. Bestafka, Esq., we understand what you are going through and pride ourselves on putting our clients' needs first. We know you are caught in the middle of a stressful and potentially emotionally volatile situation. Our team routinely goes the extra mile to ensure that your unique needs are addressed, and we help navigate the legal process with as much ease as possible. At Law Office of Andrew A. Bestafka, Esq., we also continually monitor changes in New Jersey and federal law that may impact our clients. We want you to have the most effective and knowledgeable legal representation available.
We are proud that our firm has been recognized as one of the 10 Best Firms in Client Satisfaction. We also have been rated superb by Avvo. While the accolades are nice, our most important reviews come from clients who we have served—people just like you. To find out what makes our service stand out in Holmdel, give our office a call today to set up a confidential legal consultation.
New Jersey Divorce Statistics
The Centers for Disease Control and Prevention estimates that in a recent year, there were 630,505 divorces nationwide. That makes the annual divorce rate about 2.3 per 1,000 couples in the U.S. Notably, New Jersey's annual divorce rate tops the national average, with an estimated 4.1 divorces recorded per 1,000 couples.
Divorce is rarely easy, but understanding the various separation options a couple may have can be even more challenging. At Law Office of Andrew A. Bestafka, Esq., our attorneys can facilitate a smooth separation, no matter what the situation. We have experience handling:
Do not make the mistake of separating from your partner on your own. Hire an attorney to help you streamline the legal process and help you fairly distribute assets.
Frequently Asked Family Law Questions
We hear a lot of the same questions coming from clients. We want to answer a few of the most asked questions and give you a head start on understanding the legal process.
Q: How long will a divorce take?
A: There is no sure-fire way to predict how long the divorce process may take. Several factors can influence the length of the process, including scheduling court dates and how amicable both parties are in solving problems. Couples with substantial assets or challenging custody issues may find that the divorce process takes longer. It can take months, or even years, to fully resolve a divorce case. However, those opting for mediation or arbitration may have their divorce settled in a matter of weeks.
The point is that no two cases are alike. If you want a more accurate estimate of how the process of your divorce will take, consult with a skilled Holmdel family law attorney today.
Q: Do I Need an Attorney If My Spouse and I Are Handling the Divorce Amicably?
A: Yes. You may agree on all the fundamentals, but it still takes an experienced attorney to help you prepare the legal paperwork. Even when you are both on the same page, it is always a good idea to have an attorney review the terms of your agreement and ensure that you are treated fairly.
Q: Do You Handle Child Custody Cases?
A: Yes. Divorce doesn't just impact you and your spouse. All family members, especially children, can be impacted by the dissolution of a family unit. At Law Office of Andrew A. Bestafka, Esq., we are particularly sensitive to the needs of those who may not have a voice but need protection. We want to work with you to find child custody solutions that meet your needs and the needs of your children.  
Get in Touch with a Holmdel Family Law Attorney Today
Recognizing that a marriage is in trouble is never easy. Asking for help to end your marriage is even more challenging. We know the strength and courage it takes to get yourself out of a tough spot. You've done the hard part. Let us handle the rest.
Get in touch with an experienced Holmdel family law attorney, and let the team at Law Office of Andrew A. Bestafka, Esq. help guide you through the legal process. Call our office today at (732) 898-2378 for a confidential family law consultation.