Red Bank Family Law Attorney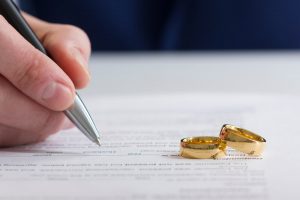 Breaking family bonds is an emotional affair, but it doesn't have to be confrontational. Finding the right family law lawyer can make all the difference in handling the hard work of splitting up a couple or determining custody rights.
If you need help with divorce proceedings, child custody, adoption, or property division, you should speak to the Red Bank family law attorneys at the Law Office of Andrew A. Bestafka, Esq.. We have over a decade of experience helping Red Bank residents with their family law needs, and we can put that experience to work for you.
Call us today at (732) 898-2378 for a confidential consultation. We will listen to your needs and discuss your options with you. Don't settle for less than the best. Call the Law Office of Andrew A. Bestafka, Esq. today.
What Is Family Law?
Family law is the body of civil law that deals with the legalities of family relationships. Civil proceedings like divorce, child custody, alimony, and marriage planning all fall under family law.
A family lawyer can help with anything from prenuptial agreements to child abuse cases. We can work with couples to dissolve a marriage and equitably divide property, work with families that wish to adopt a child, handle logistics for domestic violence cases, and even handle juvenile delinquency cases.
Types of Cases We Handle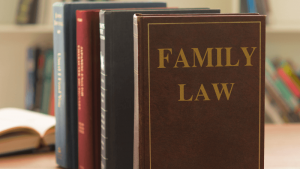 Family law covers a wide range of possible scenarios. Some of the practice areas that we regularly help with include the following:
Why Do I Need an Attorney for My Family Law Case?
Hiring a lawyer for a family law proceeding is necessary for several reasons.
Divorce proceedings can be contentious and challenging to manage for all sides. Your lawyer can take an objective viewpoint and assess the needs of both parties without bias. We can help explain how the process works, warn of common pitfalls to avoid, and we can make the ordeal more manageable for you and your family.
Your attorney is more than a source of information. We are your representative and confidant. We've likely dealt with family issues just like yours before, and we know how to achieve good results. We will handle the logistical workload for you so you can move on with your life.
Family law proceedings have broad, far-reaching effects. The decisions made will likely affect your familial obligations for decades to come. You need the help of an experienced lawyer so any novice mistakes can be avoided and the right decisions are made the first time around.
Not hiring a lawyer with experience in family law may mean losing time and money. We know the relevant procedures and rules for New Jersey civil court, and we can make sure any time spent in the courtroom is spent as efficiently as possible, saving you money on litigation and court fees.
Why Hire the Law Office of Andrew A. Bestafka, Esq. to Represent Me?
Andrew Bestafka is a New Jersey native with a proven record of success in family law. As a graduate of Columbia University, Cincinnati Law School, and a member of the Family Law Committee of the New Jersey State Bar Association and the Monmouth Bar Association, he has distinguished himself as an authority on family law in the state.
After graduating from law school, Andrew worked for the Monmouth County prosecutor's office and developed the skills, experience, and connections he needed to help him found his own firm in 2008. Since then, he's helped hundreds of clients in Monmouth, Middlesex, and Ocean counties with their family law needs.
Head to our Testimonials page to hear from past satisfied clients about the level of service we provide at the Law Office of Andrew A. Bestafka, Esq..
Frequently Asked Questions
If you're contemplating divorce, all this family law information may be new to you. We've answered some of the questions we hear most often for you here.
How much will my family law case cost?
This is impossible to determine without a full review of your case and all relevant data surrounding it. Each case is unique. The cost of any civil proceeding varies depending on the parties' needs and the complexity of the case. Talk to your attorney to learn more.
My spouse and I are divorcing. Will I be responsible for their debts?
This depends on the type of divorce and the type of assets being divided. You and your spouse will likely share responsibility for shared assets like a car or house acquired after marriage. For assets obtained before marriage, you will usually retain individual control, though this varies. Talk to an experienced attorney for more information.
How long will my divorce take?
Again, this varies depending on the type of divorce and assets being divided and can only be determined after a full review of your case. A contested divorce with child custody arrangements and considerable shared assets will likely take longer than a collaborative divorce with no children and few assets, though there are exceptions.
Call the Law Office of Andrew A. Bestafka, Esq. Today
If you have questions regarding divorce, child custody, alimony, adoption, or any other aspect of family law, call the Law Office of Andrew A. Bestafka, Esq. today for a confidential consultation. You're under no obligation, and we will review your case and discuss your available options with you. Don't wait any longer to get the help you need. Call (732) 898-2378 today.