Asbury Park Family Lawyer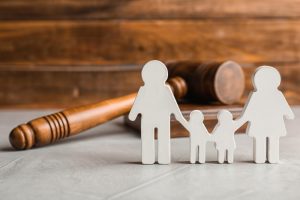 Family is of the utmost importance to many of us. So when someone makes the difficult decision to file for divorce or has to come to a painstaking agreement with a co-parent as to who will have custody of their child, it can be mentally and emotionally exhausting. Every party involved wants to protect their interests and the interests of their children and loved ones. It's the reason why family law is one of the most delicate areas of the law.
When you're going through such difficult and complex events as these, you need a lawyer who knows the law so they can best advocate for your interests. And perhaps equally, if not more important, you need a lawyer who understands what you're going through and will handle your family issues with the care and compassion they require.
The experienced and compassionate Asbury Park family law attorneys of the Law Office of Andrew A. Bestafka, Esq. are exactly who you need by your side. Call us today at (732) 898-2378 for a confidential consultation to review your case and discuss your legal options or reach out to us online.
Family Law Issues We Handle
At the Law Office of Andrew A. Bestafka, Esq., we handle a range of family law issues, including:
If you are dealing with any of these issues, the family law attorneys at the Law Office of Andrew A. Bestafka, Esq. can help.
Separation, Divorce, and Spousal Support in New Jersey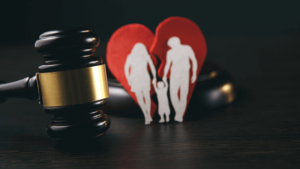 Making the decision to divorce a spouse is tough. The proceedings that follow to fully dissolve the relationship, legally, can be fraught with confusion or hostility between those who were once partners. This is especially true in contested or mediated divorces. But divorces aren't always contentious. Sometimes issues like property division and spousal support can be easily decided upon between partners in uncontested and collaborative divorces.
In New Jersey, either spouse who lives in the state can file for divorce. New Jersey is a no-fault state. This means that you do not have to have grounds to file for a divorce. There are a few requirements you must meet, however:
One or both of you must have lived in New Jersey for at least a year prior to seeking the divorce.
Your marriage must have been unsustainable for at least six months
There is no way for your marriage to be reconciled going forward
If, however, there are specific reasons for your divorce or events that caused your divorce (such as cruelty or abuse, adultery, mental incapacitation, or incarceration), you may describe those reasons in your divorce filing.
You or your spouse may be awarded spousal support or alimony. Spousal support is decided in New Jersey by reviewing the finances, employment, and health of both partners along with several other factors, such as the standard of living during the marriage, the length of the marriage, and both partners' financial and child-rearing contributions throughout the marriage. Any grounds described for the divorce generally have no bearing on the determination of spousal support.
In New Jersey, you can also file for a "divorce from bed and board," which is the only type of legal separation that the state of New Jersey recognizes. You also have the option of legally separating from your partner if you're not quite ready to file for a divorce or feel that a divorce isn't the best choice. While a privately organized separation doesn't involve the court, you and your partner can develop a settlement agreement that you both sign agreeing to various marital issues, like child and spousal support and child custody.
New Jersey allows for several methods to resolve divorce and related issues like spousal support and division of assets and property. Instead of a lengthy court trial, you and your partner may opt to resolve these issues through alternative dispute resolution. This includes non-court proceedings like mediation and arbitration, where a neutral third party either assists in the decision-making or renders a decision, respectively.
Child Support and Child Custody in New Jersey
Child support and custody are delicate issues. The goal of coming to a decision on the two issues is prioritizing the welfare and well-being of the child. Issues of child support and child custody can arise within or outside of divorce.
Child custody is categorized in two ways: legal custody and residential custody. The parent(s) who has legal custody of the child can make legal decisions pertaining to the child. The parent(s) who has residential custody of the child is the parent with whom the child lives. Parents can be granted sole custody or joint/shared custody.
When it comes to determining child support, the state of New Jersey will consider which parent has primary residential custody of the child or children or who has the child 51 percent or more of the time. That is usually the parent that receives child support. In calculating child support, the state of New Jersey uses objective guidelines that take the needs of the child and both parents' ability to financially support the child into consideration.
Why Choose the Law Office of Andrew A. Bestafka, Esq.?
Attorney Andrew Bestafka founded the Law Office of Andrew A. Bestafka, Esq. over a decade ago to help families throughout New Jersey resolve their family issues using the law. Mr. Bestafka has spent years practicing law and has a vast knowledge of the law and New Jersey's court system.
Attorney Bestafka is admitted to practice law in the state of New Jersey and is a member of the Family Law Committee in the state's bar association. He's earned numerous awards that have recognized his strides and success in family law, including being named a top 10 attorney for client satisfaction by the American Institute of Family Law. He has a superb rating as a divorce attorney on Avvo, where lawyers across the country are rated.
Call the Law Office of Andrew A. Bestafka, Esq. Today
Going through a separation or divorce is difficult for you, your spouse, and any children you may share. Deciding on child custody and support raises the emotional stakes even higher. You want your best interests to be represented by an experienced family law attorney so you can reach the best outcome for you and your loved ones.
Let the Asbury Park family lawyers at the Law Office of Andrew A. Bestafka, Esq. help you navigate these complex family issues. Call us at (732) 898-2378 today for a consultation or complete our contact form online.