Millstone Divorce and Family Law Lawyers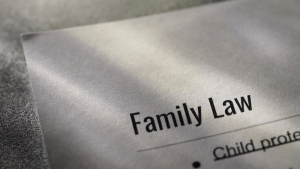 No one expects to become involved in a legal dispute or other matter involving their family. Unfortunately, the legal process is sometimes required to resolve a family matter, such as a divorce, child custody and support, or adoption. A family law matter can seem daunting and stressful, particularly when you are facing off against another family member who is not being cooperative.
That's why the Millstone family lawyers of the Law Office of Andrew A. Bestafka, Esq. have worked tirelessly for over a decade to help our clients resolve their matters and move on with their lives. Our firm handles all types of family law cases, and we have the expertise and resources needed to give you the excellent representation you need and deserve.
When you have a family law matter in Millstone, NJ, turn to the family law lawyers of the Law Office of Andrew A. Bestafka, Esq. for an initial case evaluation. We'll discuss how our legal team can assist you with protecting your rights and interests and pursuing a favorable outcome. Call us at (732) 898-2378 today.
Cases We Help With
Family law often seems like one of the most complex and confusing areas of law. While the laws can be difficult to understand, these cases can be difficult for clients due to their emotional involvement and the stakes they have in the case. At the Law Office of Andrew A. Bestafka, Esq., we can guide you through cases that involve:
Your and your family's rights and interests are too important to leave to chance. Get the legal representation you need to help you secure a favorable outcome for your case.
Why Choose the Law Office of Andrew A. Bestafka, Esq.?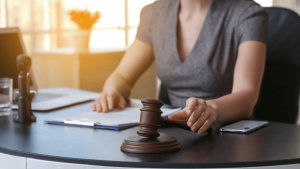 When you are facing a family law matter with your finances and personal relationships on the line, you need an experienced attorney with a proven track record of success whom you can trust. At the Law Office of Andrew A. Bestafka, Esq., we have been recognized by the American Institute of Family Law Attorneys as one of the 10 Best Firms in Client Satisfaction in 2015. This recognition reflects our firm's overriding goal of always putting our clients' and their families' interests first. We work swiftly to resolve your property division agreement, divorce, adoption, or other family law case while working to ensure that you receive a favorable outcome for yourself and those you love.
Statutes and case law governing family law in New Jersey are always changing. With developments in alimony and adoption law over the past few years, you need knowledgeable legal representation that always stays on top of new and potential changes in family law so that you have the best chance at a favorable outcome in your case.
At the Law Office of Andrew A. Bestafka, Esq., our legal team works hard to stay knowledgeable about every aspect of family law in New Jersey. This allows us to help make your case as streamlined and stress-free as possible while also putting you in the best position to obtain a favorable outcome that benefits your goals and interests as well as the interests of your other family members.
How Can a Lawyer Help?
A family law matter or dispute can quickly turn your world upside down. You may be facing important decisions that will affect your life and the lives of those closest to you. It can seem daunting to have to make such decisions without having all the facts or knowing about all your rights and options. Plus, your emotional and personal involvement in the situation can make it difficult to reach a clearheaded, rational decision.
That's where a lawyer from the Law Office of Andrew A. Bestafka, Esq. can help. When you turn to our firm for legal assistance with your case, you can expect us to:
Take the time to sit down with you to get to know you and understand your and your family's situation, along with your concerns and your goals for your case.
Evaluate your situation and educate you about all your rights and options for pursuing a favorable outcome for you and those you love.
Advocate for the best result for you, whether at the negotiating table or in court.
Provide honest, straightforward advice at each stage of your case about your situation and what the best next step is for you and your family.
Frequently Asked Questions
Some of the most asked questions that our clients have about their family law cases include:
How long does a divorce take?
There is usually no way to predict how long a divorce will take to complete. Because each family is unique, there's no knowing whether a case may take a few months to settle or several years will be required to finally resolve all the issues in court. Some of the factors that can affect the timeline of your divorce matter include your and your spouse's ability to agree on issues, your respective incomes and personal and marital assets, whether you have any children together, and the availability of the court to hold hearings in your case.
Does the court get to decide everything in our divorce?
No. Divorcing spouses can resolve the financial and personal issues in their divorce, including dividing marital assets and liabilities, alimony/spousal support, and child custody. A couple may resolve these issues prior to their marriage in a prenuptial agreement, or they may choose to create a postnuptial agreement after marriage or a marital settlement agreement after filing for divorce. However, child support must be determined by the court, since child support is for the benefit of the child, and Texas law does not allow for its negotiation by parents.
Do I need an attorney if my spouse and I agree on everything in our divorce?
Even if you and your spouse believe you have reached an agreement on all the issues in your divorce, it still helps to consult with a family law attorney before finalizing your marital settlement agreement. An attorney may identify issues you and your spouse have not considered that may become a point of dispute later on. An attorney can also ensure that a proposed agreement provides you with a fair and favorable outcome.
Contact Our Firm Today for the Legal Advice and Representation You Need
If you need experienced legal representation in a family law matter, call the Millstone divorce and family law lawyers of the Law Office of Andrew A. Bestafka, Esq. today at (732) 898-2378 for a confidential consultation. We can walk you through the legal process and explain more about how our firm can guide you at each step of your case. Let us tell you about your rights and options so you are empowered to make the best decisions for yourself and your family.