Freehold Family Law Attorney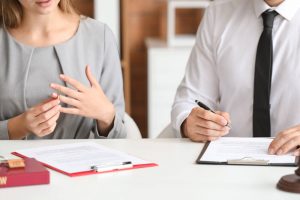 Family law attorneys meet you when you're in the middle of creating a new family structure. Whether you're going through a divorce, seeking termination of parental rights, or adopting a new child into your family, our family law attorneys can help.
Our team has committed their professional life to helping our clients and providing them with experienced and skilled representation and legal counsel. Most of the time, family law issues are emotionally trying and can present a significant challenge.
Even when adoptions are an exciting and positive change, they still present challenges and can be stressful. If you or someone you know needs professional family law assistance, we encourage you to call the offices of the Law Office of Andrew A. Bestafka, Esq. at (732) 898-2378 for a confidential consultation. Our team wants you to know that no matter what your current situation might be, you are not alone.
What Is Family Law?
Family law focuses on the legal issues that involve family relationships. This can include adoption, prenuptial agreements, marriage, divorce, and child custody. Family law attorneys can represent their clients during negotiations with their ex-spouse or in family court proceedings.
In some cases, family law attorneys may specialize in paternity or adoption or other matters that are not related to divorce.
It wasn't until the middle of the 19th century when states adopted a "married women's property act" that allowed her permission to own and transfer property. This affected the way that property was handled when a woman inherited it or during a divorce.
Divorce was an adversarial process during which one party had to prove the other had committed such a wrongful act that the marriage needed to end. This didn't change until the 1970s, when most states enacted no-fault divorce legislation. However, despite the legal recognition of no-fault divorce, a divorce can still be contentious.
Why You Need a Family Law Attorney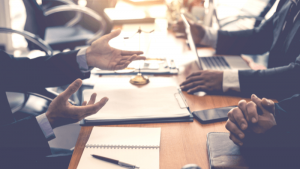 Most family law attorneys represent their clients during a divorce or in matters that are related to a divorce. For example, a family law attorney will help protect the rights of their client in a child custody battle, negotiating for reasonable child support or spousal support.
Family law is a relatively broad area of practice that can also include reproductive rights and adoption. You may be considering representing yourself in a legal dispute that falls under family law, but you'll likely find that this costs you more in the long run.
An experienced family law attorney understands how to present your information in court so that a judge sees your side of the case. A skilled family law attorney can anticipate potential issues and will counsel you on what you can reasonably expect from the outcome of the issue and your case.
Your lawyer can fight to protect you from paying too much or not getting enough spousal or child support. An experienced attorney can also help you avoid returning to court if mistakes have been made.
Unfortunately, during a divorce, partners can become volatile or vindictive. After threats are exchanged, you may find it difficult to know if they could be true or not. For example, your ex-spouse may tell you that you won't get custody. Without a family law attorney who can help you understand the law, you might believe the threat is true.
Our legal team will also ensure that your documents are filed correctly and on time. Working with us can give you peace of mind at a time in life when emotions often take charge. You're likely faced with overwhelming decisions about how to handle your children, your finances, and other family members. When you have an experienced attorney on your side, you can use your emotional energy to get through the process and heal.
Our Practice Areas
Any legally enforceable agreement, whether it's a divorce agreement, an adoption agreement, or a custody agreement, must not be vague or created on unstable grounds. The family law attorneys at the Law Office of Andrew A. Bestafka, Esq. have dedicated their professional lives to offering stellar representation in these common areas of family law.
How Long Will a Divorce Take?
It is impossible to predict the length of divorce proceedings. Additionally, even after the divorce has been granted, you still may need to go back to court to iron out issues with child custody or child support. Every divorce proceeding is different. How long it takes will depend in part on how cooperative each side is.
Without the right representation, the proceedings can take months or even years to be settled. If both spouses agree on terms and conditions, they still require legal representation to ensure the process goes as smoothly as possible.
Having someone on your side to assess how the law impacts your situation is vital to protecting your financial and parenting future. In most cases, you will be required to go before a judge or a magistrate. Even in an uncontested divorce, you might be required to meet with a judge to ensure the paperwork is in order.
There are several different categories of divorce, and each one has a different path in the legal system. Our team has substantial experience representing clients in the following types of divorce:
Contested Divorce
Uncontested Divorce
Mediated Divorce
Collaborative Divorce
Simplified Divorce
Same-Sex Divorce
Military Divorce
Contact Us for Help Today
We understand that in the middle of a family law dispute, your life is turned upside down. You may be facing uncertainty in your personal and professional life. However, when you work with an experienced family law attorney from the Law Office of Andrew A. Bestafka, Esq., you'll be able to reclaim control of your life and have a significant impact on the outcome of your case.
Call our office today at (732) 898-2378 to schedule a confidential consultation with one of our experienced and skilled family law attorneys.