Monmouth County Mediation Attorney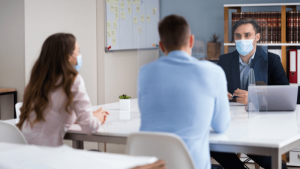 Divorce can be a time-consuming and emotionally charged event. While couples are busy trying to untangle their assets and come to a resolution about custody, they may not know that there are more options on the table than going directly to divorce court. New Jersey couples wishing to divorce may find mediation a better option for accomplishing all their goals than having the court decide who gets what.
At Law Office of Andrew A. Bestafka, Esq., we understand how complicated divorce can seem. You may be overwhelmed by decisions that you never thought you'd have to make. During this challenging time, it helps to have an advocate looking out for you and your family's best interests, someone you can rely on to help you make tough decisions about your future. An experienced Monmouth County mediation and arbitration lawyer from Law Office of Andrew A. Bestafka, Esq. can do just that.
If you are preparing for a divorce, reach out to our office by calling (732) 898-2378 today. We can review your situation, talk about your ultimate goals, and come up with options that offer you the best chance at a positive resolution.
What Is Mediation?
Mediation is a conflict resolution process that can help couples avoid protracted court battles in the New Jersey courts. A neutral, third-party individual known as a mediator helps couples communicate with each other to solve issues and divide assets in an amicable way. Meditation is a much more informal process that seeks to facilitate agreements between the parties. It tends to offer the most positive results when both parties want to come to a mutually beneficial arrangement.
Benefits of Mediation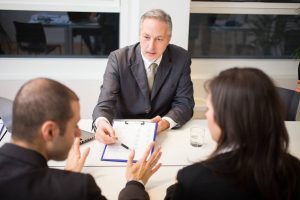 Couples who are on the same page can often benefit from mediation. Since mediation bypasses the traditional court system, cases can be handled much more quickly without the need to wait for court dates. Again, since mediation occurs outside the court system, it can also be less costly than a traditional divorce.
Another benefit to seeking mediation is the privacy aspect of the process. All court proceedings are a matter of public record. If you take an issue to court, that information can be made public. Mediation can be done privately.
Many couples also find the process of mediation more favorable because they get the chance to be heard. Mediation is all about facilitating communication between the parties. Each side gets a chance to talk about what is important to them and their ideal outcome. A skilled mediator can help each side understand their partner's point of view and work on creative solutions to their problems. Mediation can be an enlightening experience and potentially reduce hostilities between spouses.
In summary, some of the major benefits to choosing mediation include:
Typically, less expensive than traditional divorce
Faster than going to court
Privacy is kept intact
Helps foster better communication between couples
However, you will still want an attorney on your side during the process. A skilled family law attorney can help you organize your thoughts and voice your concerns. You may not be in a courtroom, but you can still benefit from legal representation. If you believe that mediation may be right for you, contact a seasoned family law attorney with Law Office of Andrew A. Bestafka, Esq..
How Do You Find a Mediator?
A mediator is a neutral, third party. This is an individual who does not have any skin in the game, so to speak. It is generally recommended that you steer away from using family or friends as your mediator because there can be a perceived bias. Both sides need to trust that the mediator is not favoring one person over the other. A strong mediator also has the gift of communication. Their job is to facilitate quality and constructive communication between parties who may be feeling a bit contentious with one another.
New Jersey has professional mediators that couples can turn to for help and guidance during the divorce process. Hiring a mediator from an organization that specializes in mediation helps ensure that the person you are working with does not have entanglements with you or your spouse. Having a mediator who is experienced in divorce issues can also speed up the process, as they will know a variety of strategies to help the parties come to an agreement.
If you are unsure how to go about finding a skilled and trustworthy mediator, talk to your family law attorney. An experienced New Jersey family law attorney can help you narrow down the field and find someone both you and your spouse will be comfortable working with.
Is Mediation Right for Me?
Mediation is a great tool for numerous couples. It tends to offer the best results when couples generally agree on most aspects of their divorce but need help hammering out the details. It is also a good option for couples who want to avoid an extended legal battle that could impact their children.
However, mediation isn't the right option for everyone. If you and your spouse cannot agree on even simple issues, there is abuse in the relationship, or there is bad blood between you and your spouse, mediation may not be in your best interests. A traditional or contested divorce may be advisable. Both parties need to agree to the terms of the mediation. If an agreement can't be reached, mediation may not be the avenue for you.
If you have questions about the mediation process or want more information about which divorce option may suit your needs, talk to an experienced New Jersey family law attorney.
Contact an Experienced New Jersey Family Law Attorney Today
The health and happiness of you and your family are of the utmost importance. At Law Office of Andrew A. Bestafka, Esq., we always keep that in mind as we work with you to help you get the outcome you need from your divorce. Our team can review your unique situation and present a range of options that may be right for you. We can give you advice about which avenues offer you the best chance at a positive outcome and help you navigate the divorce process.
If you are ready to talk about getting a divorce, put your trust in the compassionate team at Law Office of Andrew A. Bestafka, Esq.. Reach out to our office at (732) 898-2378 for more information on how we may be able to help.