Redbank Divorce and Family Law Lawyer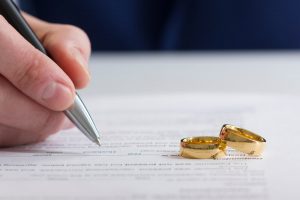 If you're preparing to file or are currently going through a divorce, you should contact the Law Office of Andrew A. Bestafka, Esq. immediately. You need an experienced lawyer in your corner to guide you through the complex legal proceedings. Our team is ready to protect your rights and fight to try to reach your desired outcome.
Choosing to end a marriage is never a simple decision. It's an emotionally-charged situation and requires proper planning and execution. Settling matters involving child custody, property division, and other circumstances can significantly affect your life. If any disputes arise, you could face contentious and stressful litigation and courtroom battles.
At the Law Office of Andrew A. Bestafka, Esq., we understand the challenges ahead of you. We know the struggle of handling each step of the process while trying to cope with the emotional aspects of divorce. You can count on our legal team to resolve the issues related to your divorce so you can finalize the paperwork and move forward with your life.
Call the Law Office of Andrew A. Bestafka, Esq. at (732) 898-2378 today for your confidential consultation with a dedicated Redbank family law attorney.
Cases the Law Office of Andrew A. Bestafka, Esq. Takes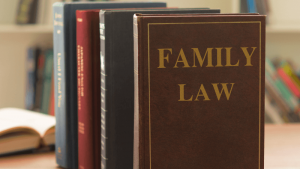 The Law Office of Andrew A. Bestafka, Esq. represents our clients in a range of family law cases. We will provide the personalized service you need to negotiate the terms of your divorce and reach an agreement you deserve. You won't have to deal with the complexities of your case alone. We will be by your side until the end.
Family law matters are unique to each individual. No two clients are alike, which means your goals likely differ from someone else facing the same dispute. We will customize our legal strategy to pursue the agreements you're happy with and place you on a path to a brighter future.
Common family law cases the Law Office of Andrew A. Bestafka, Esq. handles include:
Divorce brings up a range of emotions. This is a major event in your life that affects you and your family. The family lawyer in Redbank, NJ at the Law Office of Andrew A. Bestafka, Esq. believes everyone deserves to leave their marriage feeling like it has been handled fairly.
Why You Need a Family Lawyer
Even if you believe you and your spouse have agreed to the terms of your divorce, you could face unexpected roadblocks along the way. If you don't seek legal representation, the arrangements you make could fall apart. What started as a friendly negotiation can turn into an ugly fight you're forced to take to court.
The Law Office of Andrew A. Bestafka, Esq. offers assistance in various legal matters. When you hire us, we can review the circumstances of your family law case to determine the available options. We will create a plan to handle your divorce correctly, so you don't walk away with nothing.
Frequently Asked Questions
The Law Office of Andrew A. Bestafka, Esq. has a trusted and qualified family lawyer in Redbank, NJ, to assist you with the overwhelming responsibilities of your family law case. Review the questions our clients often ask us below to help you prepare for what you might face.
What is the difference between a contested divorce and an uncontested divorce?
A contested divorce requires a judge to resolve disputes. Both parties agree to the terms during an uncontested divorce and can avoid litigating their cases.
How is property divided in New Jersey?
New Jersey is an equitable distribution state. That means the court won't automatically split a divorcing couple's assets down the middle. A 50/50 split isn't necessarily the fairest way of distributing property.
Typically, judges consider a range of factors to determine which parties should receive which asset. Common factors include:
Duration of the marriage
Income of each spouse
Whether the couple shares kids
Age and health of each person
What should I do if my ex won't pay child support?
You could request a court hearing if your ex hasn't met their obligation to provide child support payments. The judge could create a payment schedule or order immediate payment of the money your ex owes.
Contact Us
If you're going through a divorce or need help resolving a family law matter, do not hesitate to contact the Law Office of Andrew A. Bestafka, Esq.. A Redbank family lawyer can meet with you to discuss your issue and determine whether we can take your case.
Call (732) 898-2378 for your initial confidential consultation. We're available 24/7 to speak with you.