How Can Social Media Be Used Against Me in My Divorce?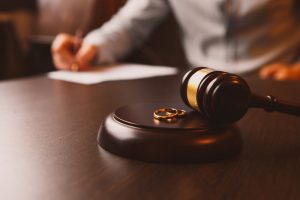 Whether you have already filed for divorce from your spouse or considering it, you likely have major concerns about the process and how to get the most favorable outcome possible. In order to increase your chances, you need to be careful about what you post on social media while you are going through your divorce. You do not want to do anything that will affect your divorce settlement or custody rights.
Why Should I Be Careful with My Social Media Postings?
Divorce is a highly emotional event, and you likely feel the need to vent your anger, frustration, and other emotions. While you may want to post about how you feel on Facebook, Twitter, and Instagram, you have no way of knowing who will see your posts. That's why it is so important to be careful what you post to your social media account as you navigate your divorce.
The following are ways your spouse and others can use your social media posts against you in your divorce:
Hateful or hurtful words can be used against you in a custody battle – Even if you and your spouse can't agree on anything at all, and even if you believe they are vile and sneaky, you cannot post about that on social media. Remember that the court is always thinking about what's in the best interest of the child, and having one parent vilify the other will not suggest a healthy environment for the child. You can think of social media accounts as global and permanent. Anyone in the world can view another person's public profile, and some users can even get around your privacy settings. Even though you may delete the post, it is not gone forever, and another person may have taken a screenshot of the post or saved the information in another way. Furthermore, your spouse's lawyer can have the court subpoena the social media provider for copies of anything you have posted and then deleted. You want to be extremely careful about what you post, what you say, and how you say it.
Spies among former family and friends can carry tales – When you were married, you and your spouse probably had mutual friends. Since the divorce started, you have blocked your spouse from your social media accounts.
However, the mutual friends you shared with your spouse may still have access to view your posts, and they can relay any untoward information you post about your spouse back to that person and their lawyer.
Reveal financial assets or improper spending – Each spouse is entitled to an equitable share of the marital assets in divorce. However, some spouses intentionally try to hide assets to keep them out of the property division process or go on spending sprees to make sure they get "their fair share." Furthermore, some spouses may claim they do not have much money when providing their financial statements to their spouse's attorney, but they then post on Facebook about taking an expensive vacation, buying a new car, or making some other large purchase.
Do not post anything that makes it appear that you are living the high life if you claim you don't have much money, and do not post anything that would show or imply that you are trying to keep assets out of the property division process in any way.
All texts, posts, and emails can be used as evidence – Although the various social media, email, and other electronic message providers have their own policies regarding a user's privacy, the court can still subpoena all electronic communication you have made during the divorce process.
Lifestyle posts can impact custody issues – If you are trying to gain primary custody of your children, don't post anything that would make you seem unfit as a parent. Avoid posting about having drinks with your friends, and certainly do not post anything about illegal activity, such as drug use.
As you navigate your divorce, the best advice is to simply not post to social media at all regarding your spouse, your finances, or any other area that can be misconstrued or used against you. It's best to avoid social media altogether until your divorce is final.
Contact Us
In order to help you through the process, the Monmouth County divorce attorney of Law Office of Andrew A. Bestafka, Esq. is here for you. Andrew Bestafka has extensive experience handling all areas of the divorce process and has achieved a long record of securing favorable outcomes for our clients going through a divorce. Contact us today at (732) 898-2378 or complete our contact form to request a consultation.