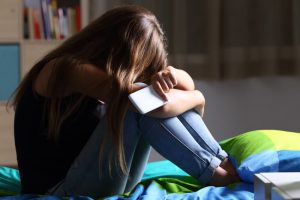 Divorce is unpleasant enough for all parties, but it can be twice as hard when there are children involved. Child custody discussions are never enjoyable, but there are ways to make the process flow as smoothly as possible.
Custody and Support
In New Jersey, child custody is handled separately from child support. Support is based upon many factors, including the earning ability of the parents, the number of children, and the standard of living.
When custody, or visitation, is determined under New Jersey law, and there are fourteen enumerated factors a judge must consider. These factors include:
Each parent's ability and willingness to communicate with the other and to encourage a healthy relationship between the child and the other parent
Each parent's ability to provide a safe, stable home environment
The child's relationship to each parent and to their siblings
Each parent's geographic location relative to the other and to the child's school and friends
The child's own preference
Any history of domestic abuse
In New Jersey, as in all states, the judge must consider the best interests of the child first and foremost. The old "maternal preference" no longer applies in custody cases, except in instances of infants.
Other Considerations
The parent who has primary physical custody of the child is the "custodial parent." This refers to the parent with whom the child spends the most time, even if only by one day. The other parent is the "non-custodial parent." These terms principally have to do with the child's address.
When a parent is granted "legal custody," that means they are responsible for making decisions involving the child's medical, educational, religious, and other activities. Unless there is a compelling reason not to do so, courts award parents joint legal custody. This means that both parents have an equal right to make decisions about their child and should consult one another before making important decisions.
In all but the most extreme cases, courts award physical custody to both parents equally. The court will try to grant custody with the minimum possible disruption to the child's routine. Typically, parents find it expedient to trade weeks, which lets the child maintain their school and social schedule without too much alteration.
In unusual situations, such as when a parent lives a long way from the other, then the parents and child can make alternative arrangements. For instance, the child may spend the school year with one parent and summers and holidays with the other.
When Parents Agree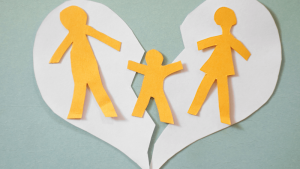 Ideally, parents understand that the custody arrangement must be whatever is best for the child. It may not be the best option to have two separate bedrooms and two separate homes every other week. If both parents are agreeable to different arrangements, they may create any setup they like.
The court has to step in only when parents cannot or will not agree.
When the Child Disagrees
A child's opinion is considered by the court under certain conditions. The judge must consider the child's mental age and emotional status. A child under eight is presumed to be too young to state a preference, although family court judges will often agree to speak to the child privately to ensure they understand what is happening.
Between the ages of 9 and 17, a child may make a preference known. Although the judge is not bound to follow it, there should be consideration given. A child who says they want to stay at their mom's during the week because the downstairs neighbors at their dad's place are so loud that studying is impossible is making a good point.
When a child suddenly refuses to abide by a custody agreement, it could be a sign that something is wrong. There may be problems with one of the parents, such as abuse or neglect, or one parent may be attempting to alienate the child's affections for the other parent. Or it could have nothing to do with either parent. Parents and judges should avoid jumping to conclusions in these situations.
Final Determinations
Parents can amend their custody agreements as their lives change. As children get older, their needs for parental support change, their interests and friends change, so the time they spend with their parents will be different.
When this happens, parents should consult their attorneys about having an amendment added to the original agreement. This protects everyone's interests and prevents anyone from claiming later that they never agreed to alterations of visitation, vacation plans, or other major changes.
If you're contemplating divorce, or if you've already divorced but are having difficulties with the custody arrangements previously made, call Law Office of Andrew A. Bestafka, Esq. at (732) 898-2378 today. We are experienced in all things related to child custody, and we will advise you about your legal options. Don't suffer through these difficult times alone. Our child custody attorneys stand ready to take on your issues and help you do what's best for your kids.
---
When parents divorce, their marital settlement agreement may have a provision that each of the parties will contribute toward their children's education in proportion to their income and assets when the time comes. New Jersey is unique in that both parents have an obligation to contribute toward their child's higher education.
Child support and higher education are related. There is an end point where child support is no longer necessary. Typically, this occurs when the child is considered emancipated. A court determines that a child is emancipated when the child has moved 'beyond the sphere of parental influence and has obtained an independent status of his or her own.'
Although reaching the age of majority (18 in New Jersey) creates a prima facie case for emancipation, enrollment in college often extends the period of time that the non-custodial parent is required to pay child support. New Jersey courts do not deem a child as being emancipated when the child is attending college (taking 12 credits or more) or trade school. However, the custodial parent must include the non-custodial (NC) parent in the selection process, advise the NC parent as to costs, and allow the NC parent to fully participate. If the non-custodial parent is excluded from participating in the higher education selection process, his or her obligation to pay higher education costs may be discontinued.
The Appellate Division in Moss v. Nedas terminated a non-custodial father's obligation to pay toward college because of the lack of communication between Mom and Dad. In Moss, the parties agreed to share the cost of their daughter's college education in proportion to their ability to contribute. In 1994, the father was ordered to pay $12,000 of the total ($27,000) for the parties' daughter to attend Sarah Lawrence College. Unbeknownst to the court and the father at the time of hearing, the daughter applied to and was accepted to yet another college, Skidmore, just prior to the Court's order. When the father did not pay the new school, the mother sought an order compelling payment by the father. Upon review of the case, the Appellate Division found a total lack of communication between the parties regarding the daughter's education, and found the custodial parent/Mom was viewing Dad as 'a wallet.' Despite prior court orders clearly requiring Mom to communicate with Dad regarding education progress and plans, she never sought his opinion or included him in the process. In addition, there was no meaningful relationship between the father and daughter. Given the fact that both the mother and the daughter excluded Dad from the process, the Court ruled that it was no longer appropriate for Dad to share the cost.
The Family Part of the Superior Court in Ocean County expanded upon the issue of paying higher education costs in Van Brunt v. Van Brunt by terminating a parent's obligation to pay child support for failing to provide proof of higher education. In Van Brunt, the two divorced parents expressly agreed to consult each other regarding their child's higher education and agreed their child would remain unemancipated if the child continued to attend four years of college. The defendant/father sought verification of his daughter's full-time collegiate status three times within one year and received court orders requiring production of a) a list of all courses taken by their daughter, b) copies of her report cards, and c) verification of her enrollment. Without production of the requested documents, the court would consider the child emancipated as of the date the defendant filed his first motion seeking verification. On the defendant's third application for requested proof, the plaintiff specifically objected to production of her daughter's records alleging their daughter has a right to privacy in her records pursuant to the Federal Education Rights and Privacy Act (FERPA). Although students have certain privacy rights, the Court held FERPA couldn't be used as a sword to block the father's right to verify the daughter's ongoing collegiate status. The basis for the daughter's unemancipated status is contingent on the daughter's full-time status as a college student. Should the daughter not be able or willing to produce specific documents that demonstrate full-time enrollment, then she should be emancipated accordingly.
Keep in mind that most matters in family law, like the cases mentioned here, are very fact-sensitive and require close legal scrutiny.
---
Former NBA player, Dennis Rodman has now been sentenced after being found guilty on four counts  of contempt for failure to pay child support. He has been sentenced to 104 hours of community service and has also been placed on three years of unofficial probation in order to make sure that he continues to pay child and spousal support that he owes.
Rodman is accused of owing child and spousal support to his ex-wife in amounts that exceed over $800,000 and legal issues on the matter began in 2004.
The charges come from 2009 and 2010 when Rodman was expected to pay nearly $50,000 a month in support. This payment has  now been reduced to $4,500 a month.
Divorce, child support and spousal support can be very complicated issues, to learn more about this and how child custody is determined, contact the Monmouth County child support lawyers of the Law Office of Andrew A.  Bestafka, Esq by calling 732-898-2378.
---