What Determines Child Custody In New Jersey?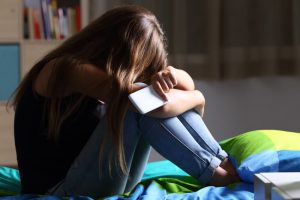 Divorce is unpleasant enough for all parties, but it can be twice as hard when there are children involved. Child custody discussions are never enjoyable, but there are ways to make the process flow as smoothly as possible.
Custody and Support
In New Jersey, child custody is handled separately from child support. Support is based upon many factors, including the earning ability of the parents, the number of children, and the standard of living.
When custody, or visitation, is determined under New Jersey law, and there are fourteen enumerated factors a judge must consider. These factors include:
Each parent's ability and willingness to communicate with the other and to encourage a healthy relationship between the child and the other parent
Each parent's ability to provide a safe, stable home environment
The child's relationship to each parent and to their siblings
Each parent's geographic location relative to the other and to the child's school and friends
The child's own preference
Any history of domestic abuse
In New Jersey, as in all states, the judge must consider the best interests of the child first and foremost. The old "maternal preference" no longer applies in custody cases, except in instances of infants.
Other Considerations
The parent who has primary physical custody of the child is the "custodial parent." This refers to the parent with whom the child spends the most time, even if only by one day. The other parent is the "non-custodial parent." These terms principally have to do with the child's address.
When a parent is granted "legal custody," that means they are responsible for making decisions involving the child's medical, educational, religious, and other activities. Unless there is a compelling reason not to do so, courts award parents joint legal custody. This means that both parents have an equal right to make decisions about their child and should consult one another before making important decisions.
In all but the most extreme cases, courts award physical custody to both parents equally. The court will try to grant custody with the minimum possible disruption to the child's routine. Typically, parents find it expedient to trade weeks, which lets the child maintain their school and social schedule without too much alteration.
In unusual situations, such as when a parent lives a long way from the other, then the parents and child can make alternative arrangements. For instance, the child may spend the school year with one parent and summers and holidays with the other.
When Parents Agree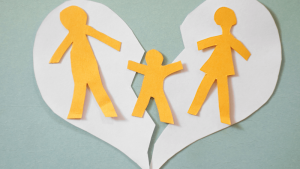 Ideally, parents understand that the custody arrangement must be whatever is best for the child. It may not be the best option to have two separate bedrooms and two separate homes every other week. If both parents are agreeable to different arrangements, they may create any setup they like.
The court has to step in only when parents cannot or will not agree.
When the Child Disagrees
A child's opinion is considered by the court under certain conditions. The judge must consider the child's mental age and emotional status. A child under eight is presumed to be too young to state a preference, although family court judges will often agree to speak to the child privately to ensure they understand what is happening.
Between the ages of 9 and 17, a child may make a preference known. Although the judge is not bound to follow it, there should be consideration given. A child who says they want to stay at their mom's during the week because the downstairs neighbors at their dad's place are so loud that studying is impossible is making a good point.
When a child suddenly refuses to abide by a custody agreement, it could be a sign that something is wrong. There may be problems with one of the parents, such as abuse or neglect, or one parent may be attempting to alienate the child's affections for the other parent. Or it could have nothing to do with either parent. Parents and judges should avoid jumping to conclusions in these situations.
Final Determinations
Parents can amend their custody agreements as their lives change. As children get older, their needs for parental support change, their interests and friends change, so the time they spend with their parents will be different.
When this happens, parents should consult their attorneys about having an amendment added to the original agreement. This protects everyone's interests and prevents anyone from claiming later that they never agreed to alterations of visitation, vacation plans, or other major changes.
If you're contemplating divorce, or if you've already divorced but are having difficulties with the custody arrangements previously made, call Law Office of Andrew A. Bestafka, Esq. at (732) 898-2378 today. We are experienced in all things related to child custody, and we will advise you about your legal options. Don't suffer through these difficult times alone. Our child custody attorneys stand ready to take on your issues and help you do what's best for your kids.