A divorce can cause a lot of uncertainty and upheaval in a person's life. You may be feeling emotionally drained or vulnerable from the process of separating your life from that of your partner. You may also be feeling overwhelmed by the sheer volume of information coming your way. It can feel like there are millions of decisions that need to be made about your finances.
Merging your assets with another person is relatively easy. Separating your assets can be notoriously difficult. During a divorce and especially immediately after, you may need the help of a financial planner to get you back on track. Yet, if you and your partner have been planning your lives together with the help of an advisor, should you continue to rely on that person post-divorce?
At the Law Office of Andrew A. Bestafka, Esq., we want to help answer this question and give you some guidance on when it may be necessary to re-think your financial strategy.
Why Having a Financial Planner Is Important
Planning for the future is never easy. Do you invest? Want to set up a college fund? Need retirement advice? Then a financial planner may be the answer. A financial planner can help you and your spouse plan ahead, manage your money, and stay financially responsible.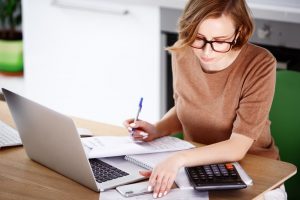 When you are going through a divorce, having a trusted financial planner on your side could be even more of an asset. This person can help you navigate paying bills, managing debt, and re-aligning your future goals without your spouse in the picture.
A financial planner may also be vital during a divorce because they often know how to locate all your marital assets. Many financial advisors are experienced in finding overlooked assets such as:
Retirement accounts
IRAs
Insurance policies
Property
Real Estate
Bank account holdings
College savings accounts
Family Heirlooms
Antiques
Cars
Jewelry
When you are separating from your spouse, you deserve what is fair. A financial planner can provide your attorney with information about the assets that should be considered marital property and are eligible for division.
Is New Financial Planner Necessary After Divorce?
Finding a new financial planner post-divorce can be stressful. You want to feel secure about the direction your finances are headed. To find that sense of security, you want your money to be handled by someone you trust. While you may have a good relationship with your current financial planner, you should consider finding a new confidant following a divorce.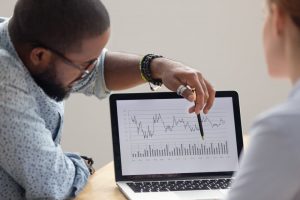 Why? The answer can be complicated. When working with a financial planner, you and your spouse are generally both involved in building a relationship with that person. However professional your planner can be, humans cannot avoid forming emotional attachments with one another. Emotional entanglements can result in a bias, even a subconscious one, that may influence how a financial planner treats you after a separation. What if your financial planner remains on excellent terms with your ex-spouse? Will your planner disclose your sensitive financial information to your ex? Will they actively sabotage your new investments?
Of course, these scenarios are extreme. This type of behavior would be unprofessional at best and unethical at worst. However, it can happen. When both partners remain with the same financial planner, it can cause a conflict of interest. To protect everyone involved, it is usually best to find a new financial planner, one with no connection to your partner. You need someone who can give you neutral advice.
Take the time to research financial advisors on your own and set up an appointment with a few different ones. When you find a planner that you feel comfortable working with, do not be afraid to talk about how your divorce has impacted your finances. Be honest about your needs and goals so your new advisor can carve a new path forward for you.
Connect with an Experienced Attorney
Divorce can be challenging. During the process, it can be easy to focus on the now and lose sight of the future. A skilled divorce attorney and a solid financial planner can help you stay on track and make the transition to the next phase of your life a little bit smoother.
At the Law Office of Andrew A. Bestafka, Esq., our Monmouth County divorce lawyer wants to help you secure what is fair. Talk to a compassionate family law attorney today about your situation, and let's forge a path forward together. You may be separating from your partner, but you don't have to go through a divorce alone.
Call our office at (732) 898-2378 to set up a confidential legal consultation.